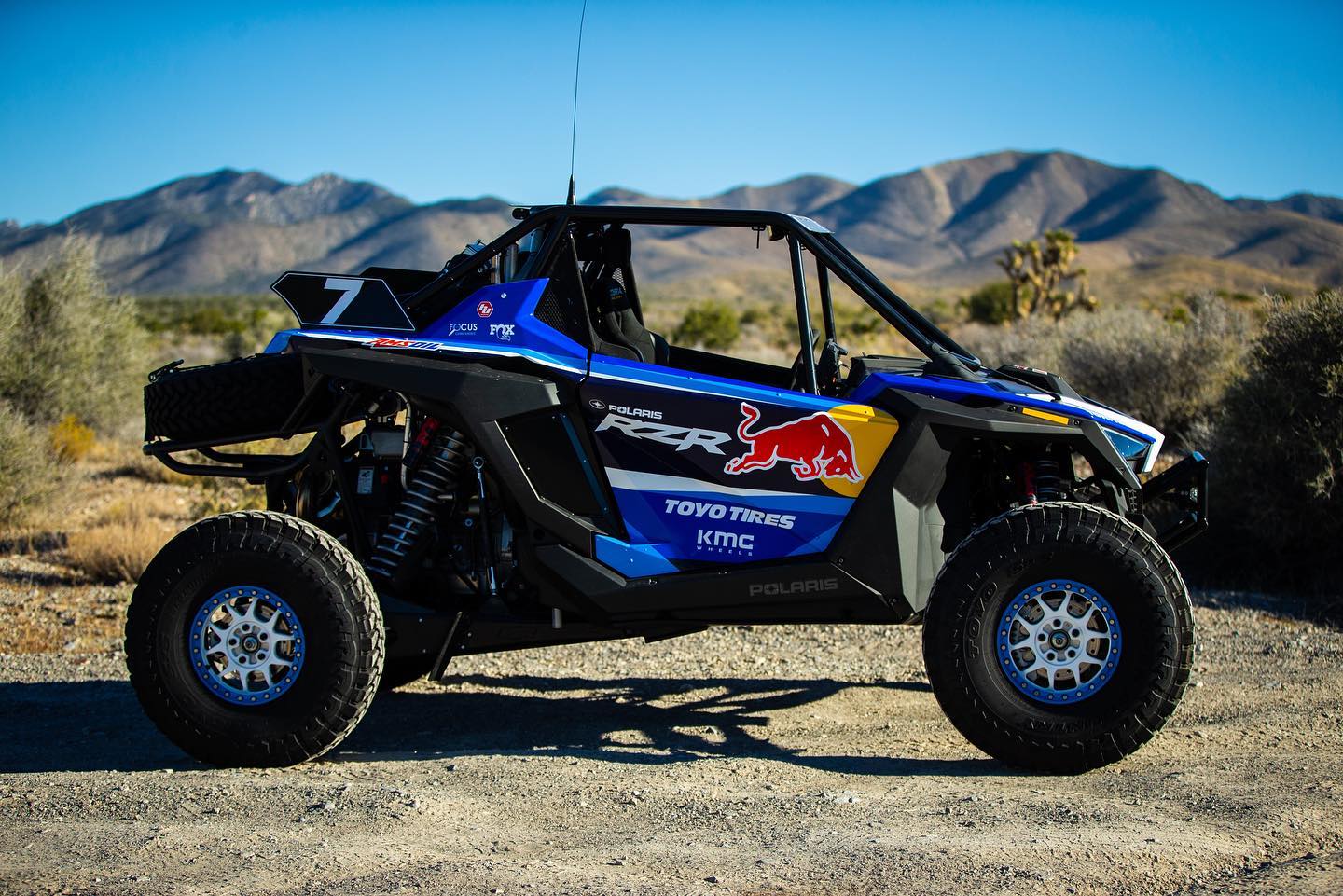 Bryce Menzies took to YouTube to unveil and showcase his brand new Polaris RZR Pro R showing exactly what it could do in a video of going out and looking for his daughter, who is stuck in her truck. This unique vehicle unveil adds a story to a traditional vehicle reveal.
Bryce gets a call from his daughter, Carson, telling him that she got her truck stuck and needs his help. The video starts with Bryce jumping in his Polaris RZR Pro R that was sitting in his grage before ripping down the street and onto a trail to find his daughter.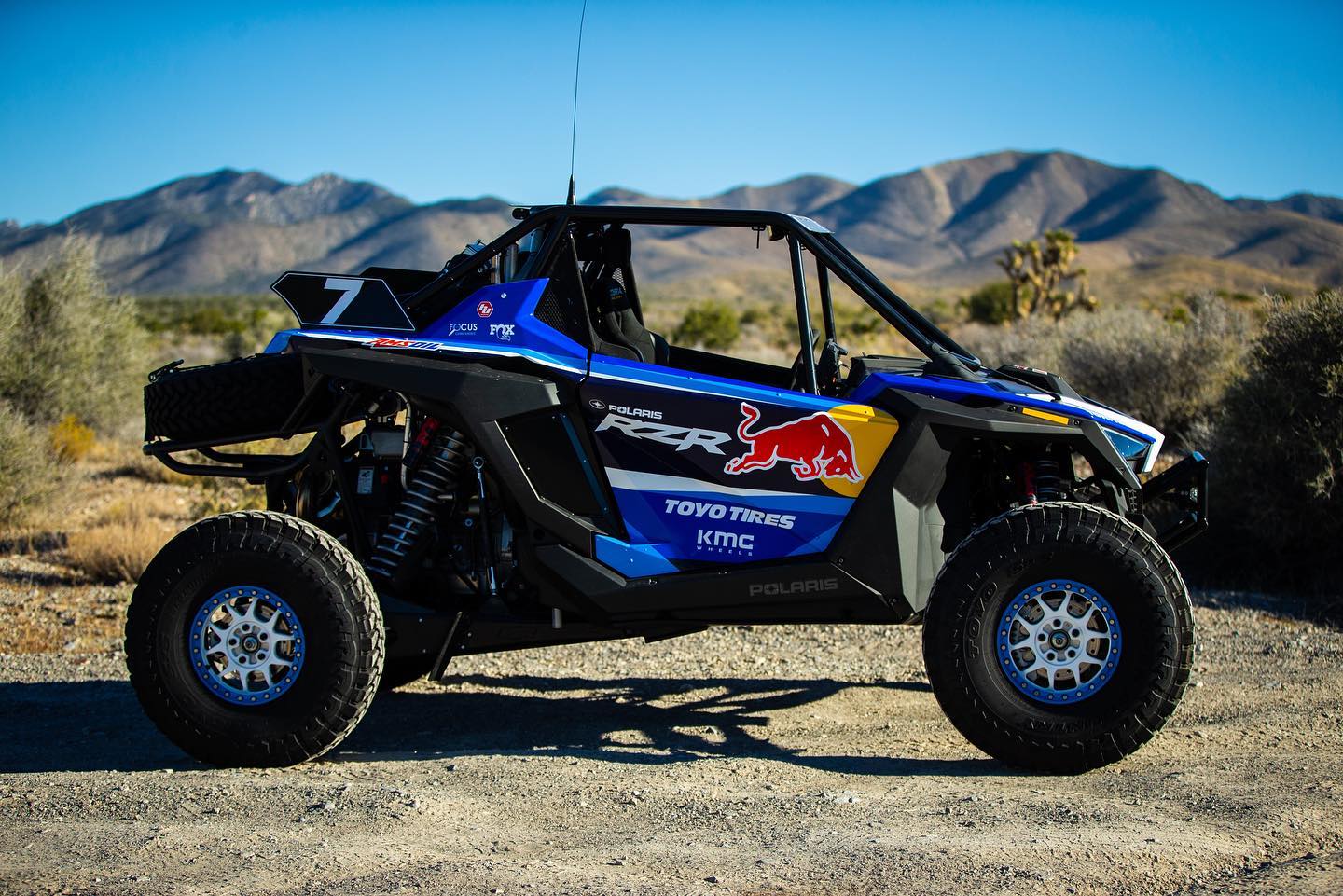 The Pro R is decked out with everything to make the vehicle even more capable off-road. From Toyo Tires, KMC Wheels, and Baja Design lights, this RZR Pro R is made to resemble his Red Bull all-wheel-drive Trophy Truck.
Showcasing what the Pro R can do, Bryce rips around on trails and hits some jumps to find his daughter. In the end, Bryce finds his daughter and can get her unstuck, which she is thankful for. The recovery is complete, and with a high-five, they are both back on the trail.