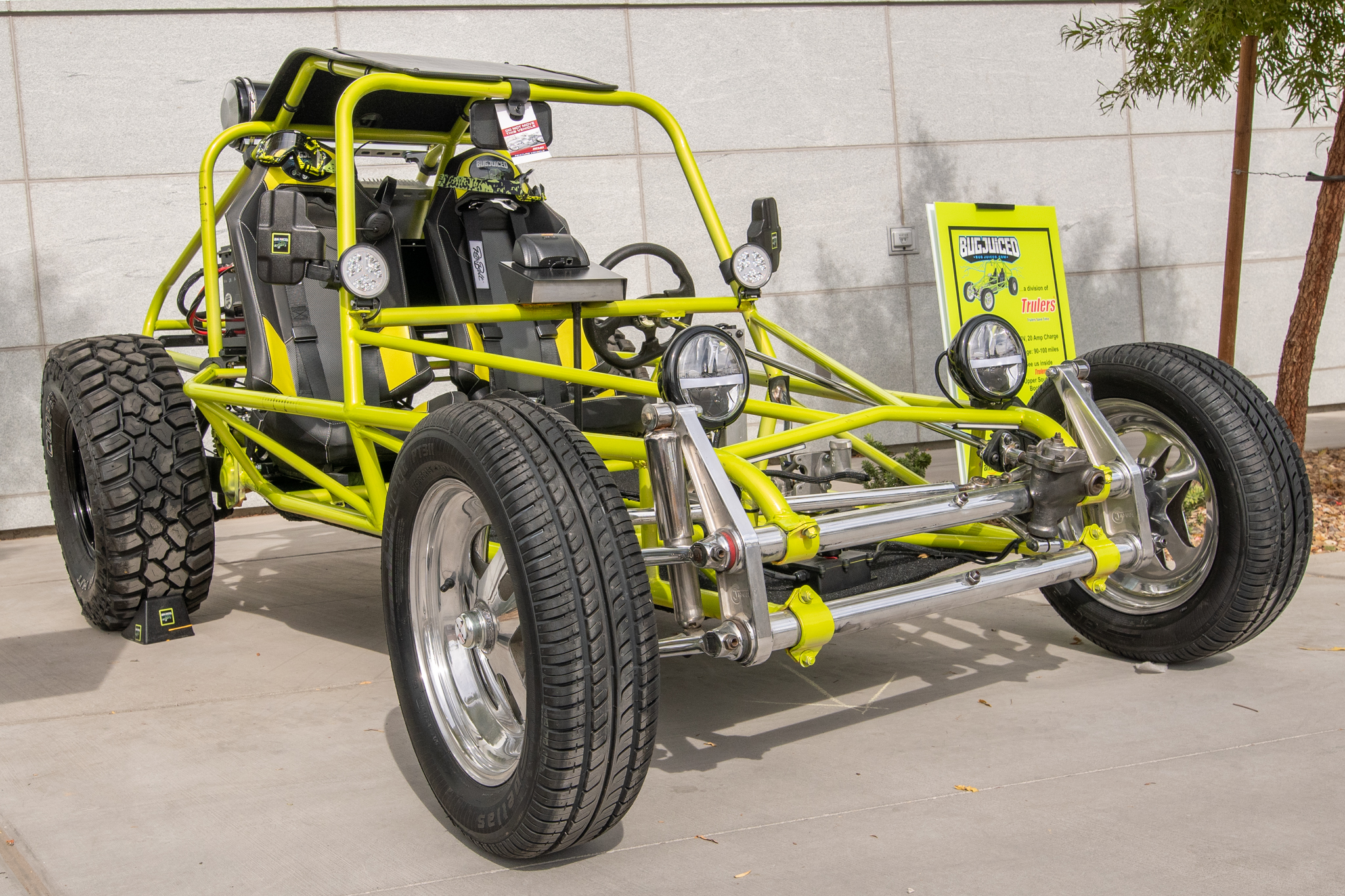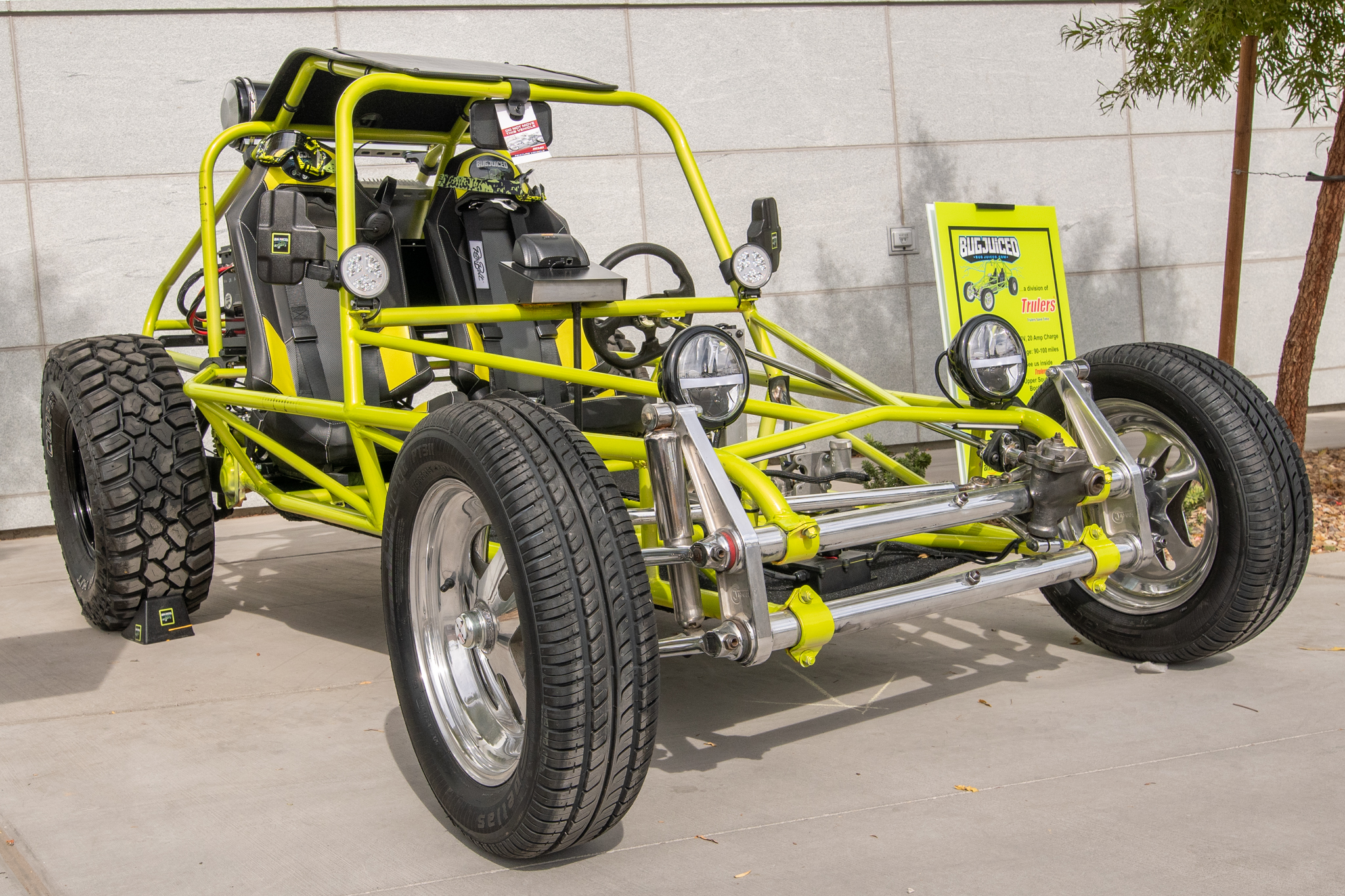 Air-cooled sand rails aren't seen in the dunes as often as they once were, but BugJuiced gives them new hope in life. The growth of the side-by-side market has pushed these low-powered vehicles off to the side, but with new technology, that can change.
BugJuiced is a 1975 Volkswagen sand rail that shows off an electric conversion kit that can make any classic VW air-cooled ride electric. The kit features a 96-volt motor with a range of 90 to 100 miles. The power-to-weight ratio can make a vehicle like this keep up with the other vehicles in the dunes.
The bright green pearl paint makes this san rail eye catchy even in the sea of lifted big-wheeled diesel trucks. Even being powered by modern technology, BugJuiced is still classic at its roots, maintaining the appearance of the classic sand rail.
Bugjuiced takes any standard 110 volts and has a 20 amp charge, but it also has a solar panel as the vehicle's roof, allowing it to charge on the go. It takes about overnight to recharge fully but is something that can be plugged into an RV generator when the day is done and be charged for the morning ride.
For more information on the electric conversion kit that was used in the vehicle, be sure to check out the Bug Juiced website.