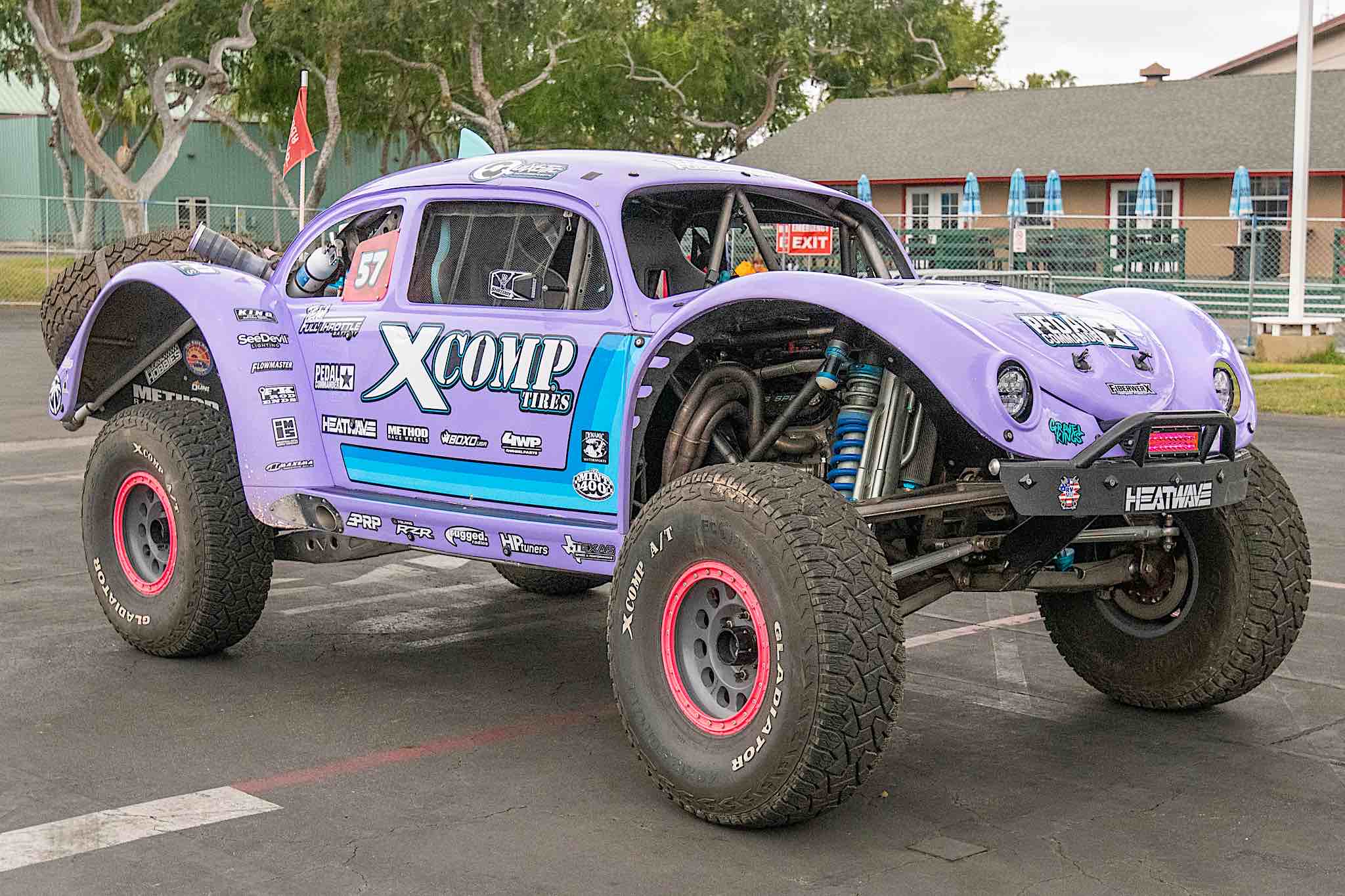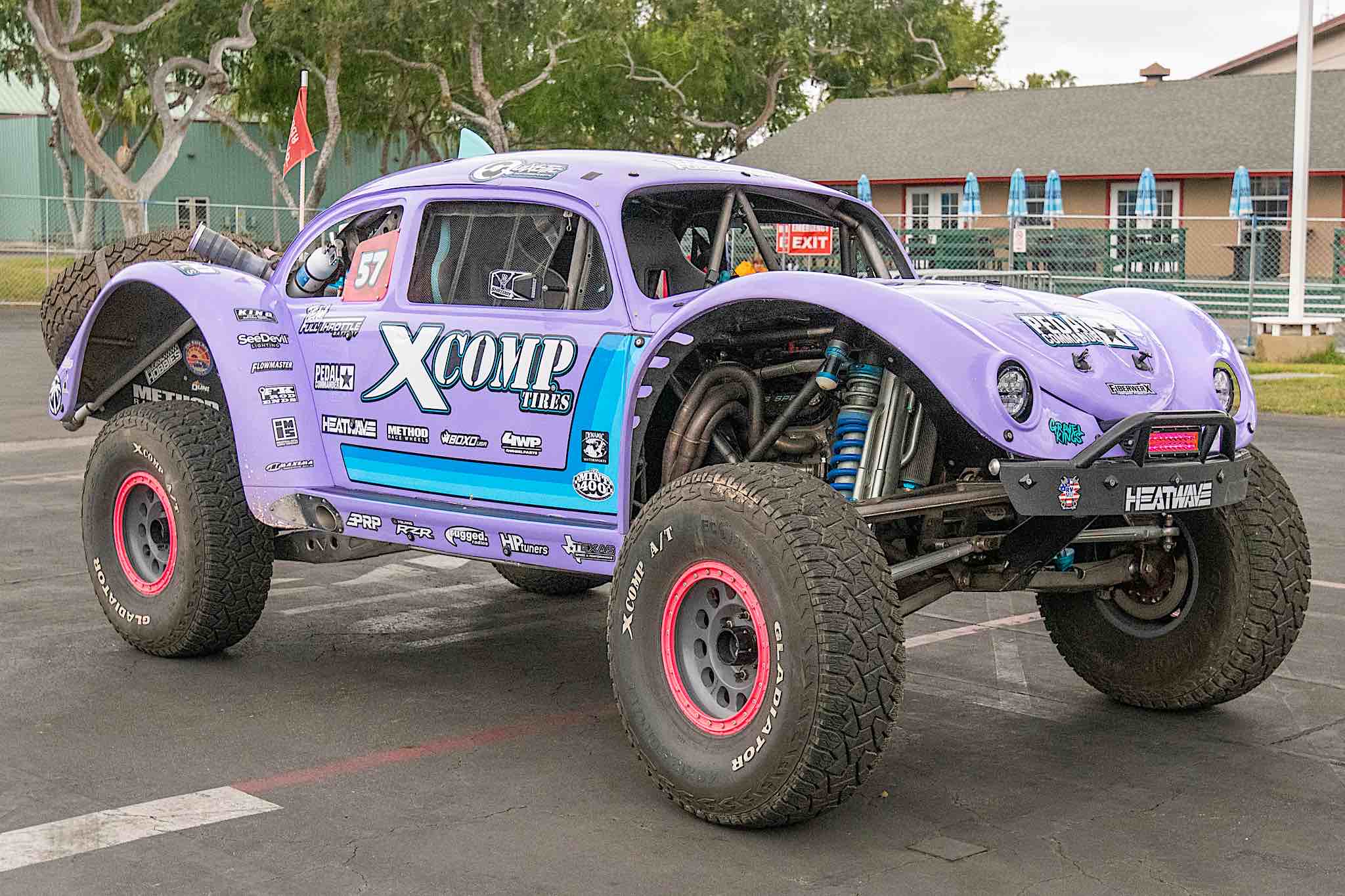 The 2022 Sand Sports Super Swap took place this past weekend at the Orange County Fairgrounds, and though it was 10 minutes from the Pacific Ocean, there was a shark spotting. Blake Wilkey's known for his love for the Volkswagen Bug, and his newest vehicle, the TT Bug, nicknamed Jaws, was on display at the show.
Jaws was built by Wilkey and Kevin Butts of Quixotic Motorsports, all while giving everyone an inside look at what goes into building a Trophy Truck. The entire build was showcased on Wilkey's social media accounts and covered every detail of the build.
"The goal was to do a ground-up build-in house with a twist to it," Wilkey explained. "Keep it core to the roots of the OG Baja Bug theme I've had rolling with on a few other builds yet modernized and up to date to race the top tier Trophy Truck, Unlimited Truck class."
"I named it Jaws, the first-ever 'Bug' Trophy Truck," Wilkey continued. "The budget to do a full race series isn't there yet so having fun, getting more seat time, allowing people to see and hear it at high impact events is the current plan. Possibly even an Urban Assault 3 is soon to come."
The Super Swap wasn't the first time I had seen Jaws in person, but it was the first time I could get up close and personal with the TT Bug. Unveiled at King of the Hammers earlier this year before it took on the Mint 400 a month later, this work of art is truly that.
The build uses some of the top manufacturers in the industry, including Method Race Wheels, King Shocks, Camburg, Wilwood, X-Comp, Rigid, Fiberwerx, and PRP, to name a few. Jaws is built to compete and compete well.
Jaws' craftsmanship is second to none, and Wilkey and his team did everything right. The truck looks great, but it can handle everything thrown at it in the desert.
"My favorite part is hard to really narrow down, but I would have to say how well it handles," Wilkey said. "It is very predictable and nimble feeling yet also capable of going through the roughest of the rough."
It was great to see the attention to detail on the build, and I look forward to seeing Wilkey and his team at many races to come.